Teach your children about Fruit
Give your children useful reference: for school and for life. Take a fresh look at fruit with your children…go to the supermarket or to a farmers' market and look at the range available. What fruit grows in the UK and what is imported? Where do fruit grow? How does fruit grow?
If you have a summer holiday budget, buy one of each fruit which is unfamiliar, take it home, research it, smell it, taste it… When are the fruit 'in season'? What's the best way to keep them? Look at dried fruits as well. How are they dried? Dry some yourselves in the oven. Do they taste the same? Find out statistics – but the best bit…the best bit is cutting them and looking at patterns, shapes and the way the seeds are arranged – see the stars in my apples and lime! Go ahead, take a fresh look at fruit and inspire your children…. have fun!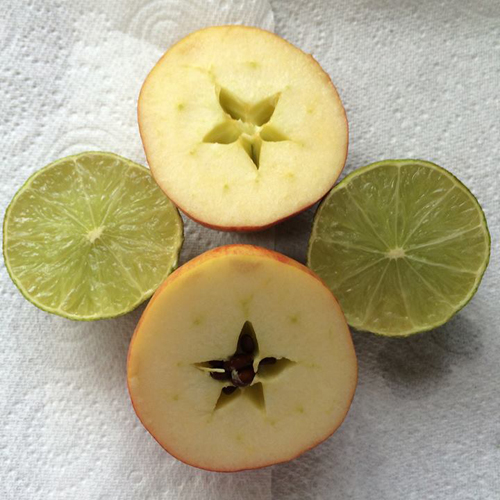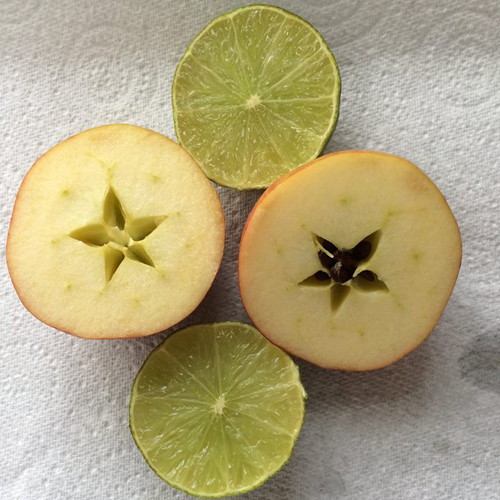 To find out more about the work of the Learning Mentor, Gail Hugman, follow my blogs here:
https://lessonsalive.com/category/blog/
Website: www.lessonsalive.com
Gail's e-book, 'A Short and Simple Book for the Why's' can be downloaded now from Amazon, Kobo and Nook
To book a private consultation or a talk for your school or organisation: Gail Hugman, the Learning Mentor can be called on +44 208 447 1200.