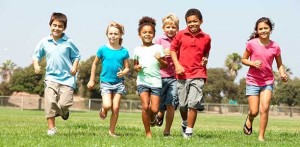 For children to thrive, they need to have a good grounding in who and what they are. When I left home many years ago to go to teacher training college – and again when I graduated and began teaching – I realised that despite my education, I knew very little about the world. About how it worked and its expectations of me. I knew precious little even about myself, my purpose or how I worked. This realisation brought about the start of my study. It wasn't the kind of study generally available through school or college. This was self determined, self searching, self motivated study. I set off on a mission to find out as much as I could for myself and to work out as best I could what some of it meant and how to apply in my life. It involved people; TV; reading; observing; mistakes; research; feeling; analysing; listening – lots of listening – trial and error and always, always a drive to know and understand more. It has brought with it elation; excitement; fascination; pain; joy; confusion and awe. A whole mixed bag which is what I have come to appreciate is what 'life is all about'.
Observations
I have travelled a little and seen differences; human interaction, ceremony, tradition and the huge variety that is to be found all over the world have always fascinated me. I came across all sorts of contradictions; why people acted one way and spoke another; insincerity; hypocrisy; deception; politics; violence of many kinds, seen and unseen; shallowness were – amongst other things – completely alien to me, even though I had experienced them in one form or another as a child. When I contrasted these with observations of people showing each other affection, gentleness, kindness and love, it was and remains anathema that so many people seem to be content to let life 'happen' to them and they drift. I studied history; child development; personal development; human development; psychology; neuroscience; nature; ancient cultures; art; traditions; history; religion; languages (I speak only English fluently) and remain fascinated by the patterns I found and the order and the hierarchical nature of things.
Lessons Alive
I founded Lessons Alive to support the parents of children who are born into the whirlwind of life that we live today. It is to provide some lessons of stability and quality from the best I have discovered so far and is the culmination of 40 years of study in the classrooms of many schools both in the UK and abroad; and in the classroom of life. Lessons have been created against the need children have to understand and prepare for life in a way that has not been done before. I have seen so many thousands of children of all nationalities underachieve because they are arrested by some anomaly or contradiction that has put them into internal conflict with all that is natural to them. Or there is some lack of information or some misinterpretation of purpose and they just cannot get beyond it because they do not have the language to query it.
For children to thrive
For children to thrive, they need to have a good grounding in who and what they are; how they work and how things work so that they are settled in their development and can focus and progress with purpose and meaning, otherwise the distractions of our culture lead to lack of focus, poor concentration and sometimes, wilful behaviour as they struggle to reconcile what they are learning with what they are feeling. They need to understand what is expected of them personally, individually and collectively. in different situations. Much that they come across between the ages of birth and 10 years will be 'a first', new experiences that need to be absorbed, appreciated; made useful and practical or relegated. It is a very challenging and hard working time for a developing person! The commentary they hear from the adults, particularly parents and teachers, as they grow through this period can be critical in terms of defining, encouraging, reflecting, guiding, confirming and aligning. Parents and teachers who understand and are sensitive to this process can greatly enhance it by their leadership and support.