Watch them learn to love reading in six weeks!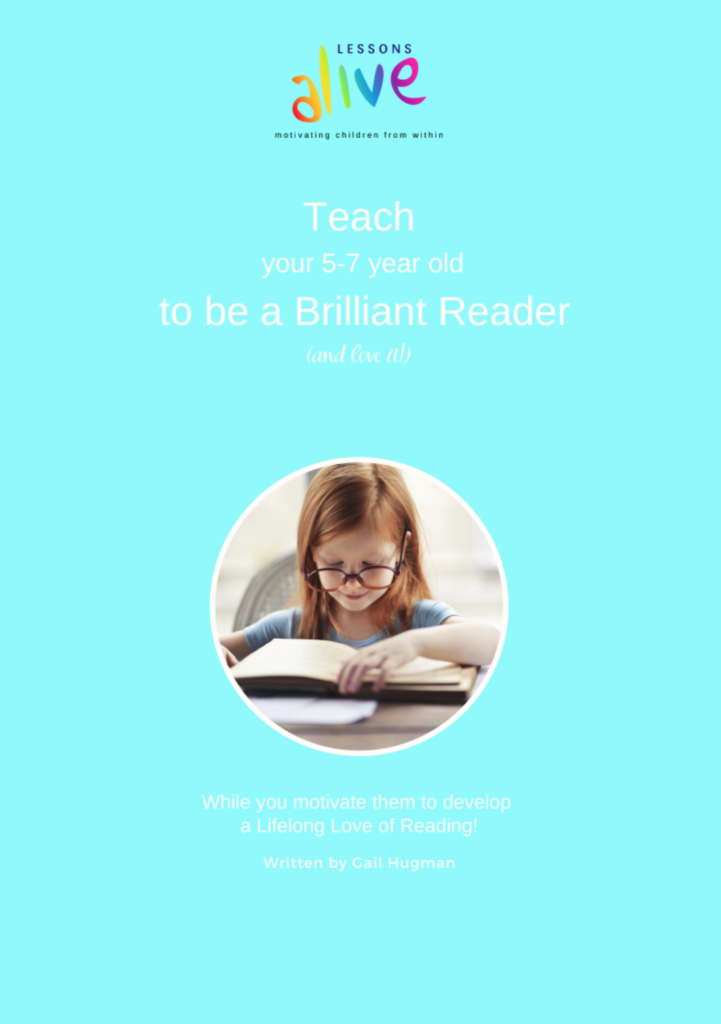 'I'm rubbish at reading, Mummy, and I'm always in the bottom group,' are words that make your heart sink when you hear them once again.
Your child's grumpy because they're struggling with learning to read and you're wishing you knew how to help.
Their tears and tantrums because they just don't get it and their resistance to your attempts to help make you wish you had a magic wand to fix it for them.
'Books are so booooring…!' often reverberates in your ears when you ask them to read to you. If only you could give them guidance on how to choose books they'll love.
Your child's starting to complain about tummy ache because they don't want to go to school and you see it says 'library' on the timetable again. How would it be if you knew the steps to change this, instead of anxiously watching them suffer?
Well, now you can turn this around using Teach Your 5-7 year old to be a Brilliant Reader (and loveit!) because it's full of the insights, activities and resources you need to help your child become a successful reader.
---
IMAGINE WHAT READING TIME COULD BE LIKE FOR YOUR CHILD IF:
They discover the joy of reading with you so they become more enthusiastic, get real pleasure from books and want to read again and again and again!
Their confidence soars by sharing fun activities with you that make sure they understand how reading works and how they can do it for themselves.
They come racing out of school excitedly because they're in a hurry to tell you they've been moved into a higher reading group and they're keeping up with work at school.
The delight shines from their face when they bring home another wonderful book that they've chosen from the school library that they can't wait to share with you.
Your child glows with pride about their marks in spelling and writing tests because you've helped them become a happy, motivated and fluent reader who loves school.
---
Now is the time to get a grip on this so that your child doesn't become one of the 65% of 10 year olds who say they don't like reading 'very much'. (Reading Agency research 2014)
See the relief on your child's face when they make a fresh, confident start with reading and start to bubble with enthusiasm because they feel better about themselves.
Watch their self-esteem and confidence get a huge boost as they become more independent and they are happier to see if they can figure out more challenging work before asking for help.
When your child feels relaxed and happy to spend time reading with you, talking about stories and deepening their comprehension, it will lead to greater engagement and interest in the classroom because they have a better understanding of what they're learning.
Engaging enthusiastically in learning and being more involved will mean your child attracts positive praise from teachers which will lead to more opportunities in school.
When your child looks forward to sharing the entire reading experience from choosing and buying books together right through to reading and talking about them it will strengthen the bond between you.
---
I'm so looking forward to helping you switch your child on to reading and loving books! The choice can be overwhelming, but this guide will get you going!
Teach your 5-7 year old to be a Brilliant Reader (and love it!)
F̶u̶l̶l̶ ̶p̶r̶i̶c̶e̶:̶ ̶£̶4̶5̶
Special price: £5

Download now
---
Resources you will need: these are kept to a minimum
It would be helpful to have a set of wooden or plastic alphabet letters that your child can use for some of the activities as well a pencil/pen and paper for some activities.
If you haven't got a set of alphabet tiles, you can create an alphabet using post-it notes and write one letter on each note.
This is a guide with 20 different activities you can do in your own time, depending on you and your child's confidence in reading.
Allow between two and six weeks, according to how much time you have to devote to making this transition from reluctant reader to happy, confident reader.
Each suggested activity, whether it is a discussion to have with your child or a practical thing to do, takes between five and thirty minutes of 1-2-1 time working with your child.
You can repeat activities if you feel your child will benefit or if they are enjoying it so much, they want to keep going (which can happen when they're having fun!)
---
What's Included:
Specific messages your child needs to hear to boost their confidence
Tried and tested activities to boost their learning
Definite actions you can take to help your child get success with reading
Recommended resources to help you get going with confidence
It can be very worrying and stressful when your 5-7 year old tells you they 'hate reading' and is unhappy. By taking the steps outlined in Teach your 5 – 7 year old to be a Brilliant Reader (and love it!), you will see them blossom into a much more skilled and confident reader. They will be more than happy to read to you and more independent with homework. You will see their achievement reflected in other subjects, and in their school report, as they become more accomplished in understanding what they read.
By doing this, you not only create a firm foundation for loving reading, but also for future learning which increases their opportunities for good schools and later education.
I can't wait for you to get going and to help you Teach your 5-7 year old to be a Brilliant Reader (and LOVE it!)
---
Hello!

I'm Gail Hugman Cert. Ed. TdipM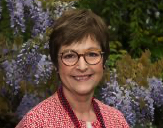 Can I share an embarrassing secret with you…although I am passionate about teaching children to read, I didn't love reading until much later in life and it seems such a shame when I look back on it, that I waited so long for that pleasure!
Let me shed some light on this for you. As a senior teacher for 40 years, I saw how unhappy some children were when they sat in front of a book or were asked to read aloud in class.
I knew I wanted to do something about this and help children to be excited about reading.
It is scary at first, but I took the steps to understand the reading process and to help children love the story between the covers.
Do you want your child to be excited about reading and to help their confidence grow?
Get started right away!
---
Teach your 5-7year old to be a Brilliant Reader (and love it!)
F̶u̶l̶l̶ ̶p̶r̶i̶c̶e̶:̶ ̶£̶4̶5̶

Special price: £5